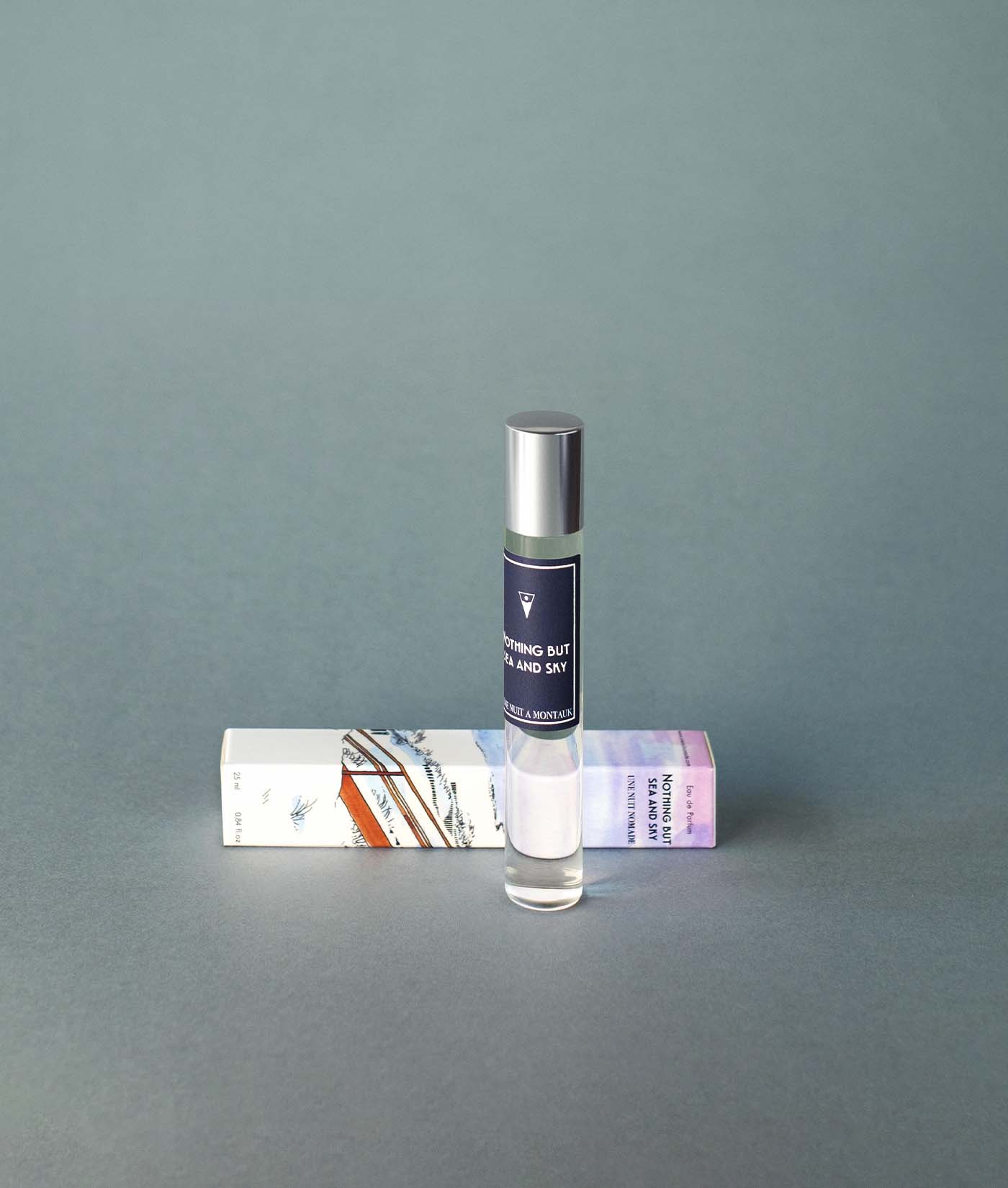 Nothing but Sea and Sky
Eau de Parfum
Bergamotte
•
Bois de Santal
•
Muscs Blancs
Dans son célèbre recueil 'Feuilles d'Herbes', Walt Whitman écrit un poème sur Montauk où sa contemplation l'amène à citer ces quelques mots 'Nothing, but sea and sky'.A Montauk, également appelé The End, le monde s'arrête en hiver. Le ciel se voile d'une pâleur blanche et le souffle du blizzard saupoudre la plage de flocons de neige. La mer agitée donne l'impression de faire éclore un grand champ de coton.
'Nothing but Sea and Sky' est un hommage à Montauk sous son manteau de neige. C'est un parfum rassurant, une étole de muscs blancs infusés dans un bois de santal aux notes lactées.
&nbsp&nbsp|&nbsp&nbsp
NO PACKAGING


Une Nuit Nomade a décidé d'avoir un impact positif sur son empreinte écologique en vous offrant la possibilité d'acheter votre parfum sans boîte pour minimiser les déchets d'emballage.

Obtenez une réduction de 15 euros sur le flacon de 100 ml et une réduction de 10 euros sur le flacon de 50 ml.
ingrédients


alcohol denat., parfum (fragrance), aqua (water), limonene, linalool
Informations complémentaires
| | |
| --- | --- |
| | 100 ml, 50 ml, 25 ml, 2,5 ml, No Packaging 100 ml, No Packaging 50 ml |